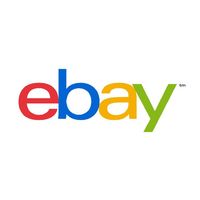 eBay forecasts new record for online and mobile christmas shopping
Author: POSPaper Date Posted: 12 December 2016
Online shopping marketplace eBay forecast that Monday the 12th December will set new records for online and mobile shopping across Australia. With health, beauty and technology, expected to be the highest sellers for this year's Christmas gifts list.
It's expected that more than 2.7 million people will visit eBay, with 1.7 million users visiting through mobile devices, 11 percent above this time last year, when mobile browsing officially overtook desktop activity for the first time ever.
Compared to previous years, the busiest day for online and mobile shopping is a week later than previous years. This could be due to a combination of todays customers as well as growth of Click and Collect or Buy Online Pick Up In Store services, which have dramatically shortened the Christmas delivery window.
It's expected that today the 12th of December, between 8pm and 9pm for desktop users and between 9pm and 10pm for mobile visitors. During these 60 minutes alone, it's predicted that 11 gifts per second will be sold online on eBay.
Across the entire e-Commerce platform, there will be 113 million live listings, 64 percent more than there was in 2015.
"We are expecting a high number of shoppers to take advantage of alternate delivery options like click and collect, allowing them to pick up their gifts direct from retailers in all of the major cities and metro hubs across the country." According to Steve Brennen, eBay's senior director of marketing and retail innovation.
"This year, there will be over 4 million products available for pick up from our retail partners like Target and The Good Guys as well as some Woolworths. We predict the number of gifts being picked up in this way to be nearly 51 percent higher than last year, as Australians take advantage of the convenience being offered this Christmas."
Health and beauty products, technology, jewellery, toys and Star Wars merchandise is expected to be the highest selling items on this year's Christmas gifts list.
Here are eBay's Top Product predictions for 12th December:
A VR Head Set to sell every 2 minutes
A Star Wars related item to sell every 33 seconds
A bicycle to sell every 5 minutes
A pool inflatable to sell every 90 seconds
A smart watch to sell every 50 seconds
A GHD Hair care item to sell every 8 minutes
An Apple product to sell every 55 seconds
A Pokémon item to sell every 16 seconds
A Pie Face game to sell every 5 minutes
Off the shoulder tops to sell every 2 minutes
Speak Out to sell every 8 minutes
A Jewellery item to sell every 3 seconds
A pet related item to sell every 10 seconds
A toy to sell every 4 seconds
A Health and Beauty item to sell 3 seconds
The to spending suburbs have also been narrowed dow to, Werribee VIC, Toowoomba QLD, Truganina VIC, Liverpool NSW, Campbelltown NSW and Mackay QLD.
So if you're thinking about jumping onto eBay tonight, join the millions of others!
---
Leave a comment