Are you time poor?
Are you sick of your printer not working when you need it most?
Are you looking to save money?
If you answered YES to any of these questions, then you really need to ask yourself why haven't I switched to thermal printing?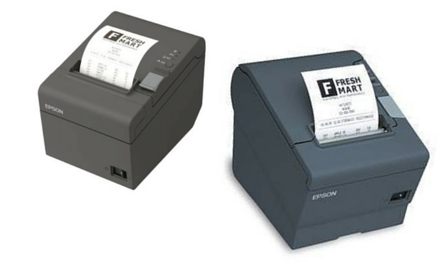 Thermal Printers have tonnes of benefits, especially for those working in the hospitality and retail industries.
Our TOP 3 benefits of why you need a thermal printer are:
1.Save yourself time- Thermal Printers unlike ink or laser printer do not need ribbons or cartridges. Thermal printers work in unison with thermal paper, where the thermal paper responds to heat. Instead of searching for and buying cartridges and ribbons save valuable time and continue running your business.
2.Less Servicing- By having no ink cartridges there are less moving parts to thermal printers, meaning less ongoing servicing. All our Epson thermal printers have 3 year warranties, which makes for a reliable service.
3.Save yourself money- Modern businesses need to be capable of printing a lot of receipts in a short span of time, which is what makes thermal printers most reliable. Thermal Printers are small and compact, extremely quiet and have retail printing capabilities. If you're looking for value for money, look no further than our thermal printers!
---
Leave a comment