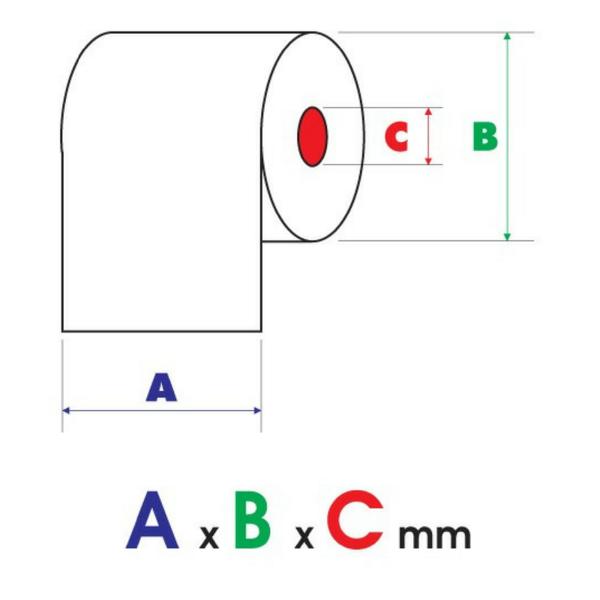 FAQ: How to measure a thermal docket, bond paper or EFTPOS paper roll?
Author: POSPaper Date Posted: 23 February 2017
This is something we are regularly asked so thought it was time for a recap!
Paper rolls come in a few different sizes and understanding what all those numbers mean can help you make sure you order the right rolls every time.
So – you have realised you need to order more paper docket rolls but what are do all the numbers mean?
For example: 80mm x 80mm x 11.5mm?
Measuring a paper roll and understanding what aspect of the roll the measurement (mm) is referring to is actually quite simple.
The 80mm x 80mm paper roll is without a doubt the most common and popular thermal docket paper roll on the market. 80 x 80 thermal docket rolls fit in most brands of thermal docket printers and are often known as the standard thermal printing roll.
Take a look at the diagram below. We have highlighted the areas of the paper roll which are always included when referring to their size, to make sure you're purchasing the right one!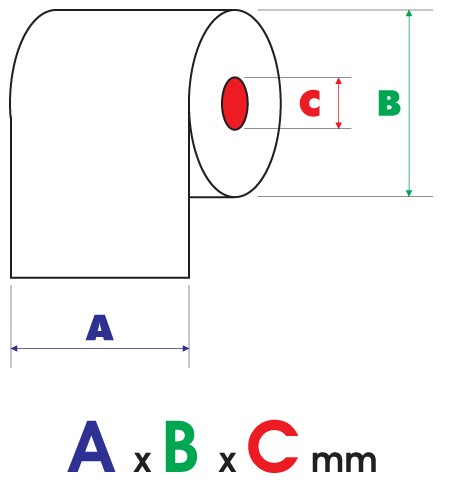 A: Paper Width
B: Paper Diameter
C: Core Size
Something to keep in mind regarding the Core Size of a roll: with today's new printers and eftpos terminals you don't usually need to worry about this as you simply just drop the roll in and get going!
Thermal docket rolls, bond paper docket rolls and thermal EFTPOS rolls as well as POS System supplies are our specialty, so please don't hesitate to contact us if you are ever unsure about what size paper roll you need.
---
Leave a comment