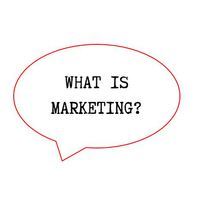 Has traditional Marketing and Advertising changed? S-Commerce may be the future of Online Shopping.
Author: POSPaper Date Posted: 29 April 2016
Traditional marketing and advertising has changed as we know it, it may have taken a few years in the making but 'buy' buttons are now integrated into social media platforms making products and brands more accessible to consumers.
The rapid growth of social media in the retail sector highlights the incredible power of peer recommendations on purchase behavior, product discovery and inspiration.
In Australia 62.5 per cent of the total population now have an active Facebook account (15 million active Australian users). This shows the sheer power social media platforms have on our lives and what content and products they can promote.
Social commerce has consequently continued to evolve over the past few years as consumer's desire and expectations for products and services 'on demand' has grown.
Social media is simple to use, and easily accessible to all ages, thus making it the perfect platform for brands to reach their target audience. Many more brands or shops are integrating the 'Buy Now' option into their social media platforms, some brands on Instagram going as far as 'Shop our Instagram.' This allows consumers to buy directly what the models are wearing in Instagram posts, rather than finding the website and looking though the clothes.
Traditional Marketing and advertising are taking a back seat when it comes to social media. Brands are now using faces or ambassadors with large followings to promote the products, and its working! Most brands that have social media platforms have a few brand ambassadors wearing, using, or tagging the products.
Social Media is still growing and adapting to consumer needs and wants, and the future of shopping as we know it is in for some real changes!
---
Leave a comment