Good news for small business in NSW Budget 2017-18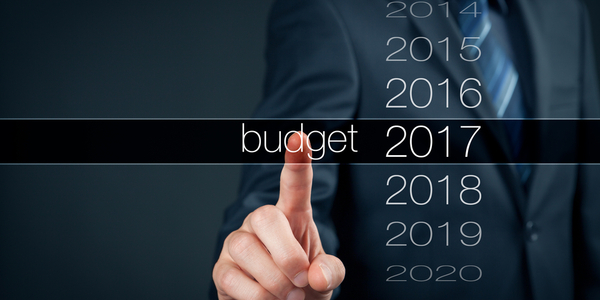 For those in NSW, this week's budget has been praised by industry bodies such as Restaurant & Catering Australia (R&CA) for the introduction of a range of measures to continue to help small businesses grow.
From January next year businesses with an annual turnover of less than $2 million will be exempt from paying duties on insurance for work vehicles, professional indemnity and public liability. This will result in savings for businesses of almost $100 million each year by the financial year 2018–19.
The Budget also included a funding commitment of $9.4 million to help reduce the red tape burden for the establishment of small businesses through an online portal.
It also supports future employment opportunities and jobs creation through a range of measures, including:
$759 million of investment in 2017-18 in skills development and training programs through TAFE NSW and other providers
$96 million in 2017-18 to support high potential businesses through Jobs for NSW
$65 million over three years for the Youth Employment program within Smart, Skilled and Hired which aims to assist young people in four pilot regions into employment by connecting them to training, mentoring, and work experience.
Other initiatives totalling $30.5 million will support business advisory services, including the measure to reduce red tape and drive innovation, and includes funding for more than 60 advisers through the Business Connect program.
R&CA CEO John Hart was quoted by hospitalitymagazine.com.au commending the NSW Government's support of small business within the Budget with measures to reduce the costs of doing business to ease the financial pressure faced by small business operators in the hospitality sector.
"The current business operating environment is putting extreme pressure on business owners of cafés and restaurants with the combined cost of rent, taxes, wages and electricity pushing profits margins even smaller.
The budget measures announced today will help reduce operating costs for the 15,000 cafés, restaurants and catering businesses in NSW through a reduction in the cost of insurance as well as a reduction in red tape," Hart said.
Hart also praised the NSW Government investment of $2.2 billion in education and training, which includes $759 million allocated to skills development and training programs through TAFE NSW and other registered providers.
"Small businesses in the hospitality sector simply can't grow without adequate investment in the training of workers they rely on to operate their businesses successfully.
This is why skills development and training is such a vital aspect of ensuring the ongoing success of small businesses throughout NSW.
The investment in education and training contained in today's NSW Budget will be of enormous benefit to the state's hospitality businesses whose sustainability and profitability is underpinned by a strong TAFE system," Hart said on hospitalitymagazine.com.au.
The NSW Government's $193 million investment designed to attract more international and domestic visitors to the state, will also benefit the state's hospitality sector according to R&CA.
"The immense value of the tourism industry to local economies in both metropolitan as well as rural and regional areas is demonstrated by the $30 billion dollars spent by overseas visitors in NSW.
The NSW Government's investment in both tourism and major events funding serves not only to enhance the international reputation of the state but also provides small businesses with an invaluable source of patronage in the form of international and domestic visitors," Hart said.
The R&CA also responded positively to the State Budgets of both Queensland and Tasmania specifically commenting on support of jobs growth in Queensland and improvement to operating environments for tourism and hospitality businesses in Tasmania.
---
Leave a comment