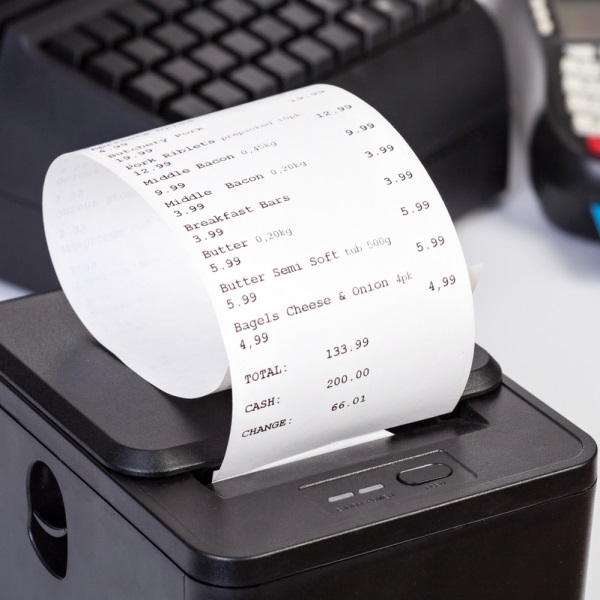 Thermal or Impact? How to choose the best printer for your restaurant.
Author: POSPaper Date Posted: 8 March 2017
Both thermal and impact printers are invaluable and do a similar job but they do have their differences and making the right choice can make a big difference to efficiency in your restaurant.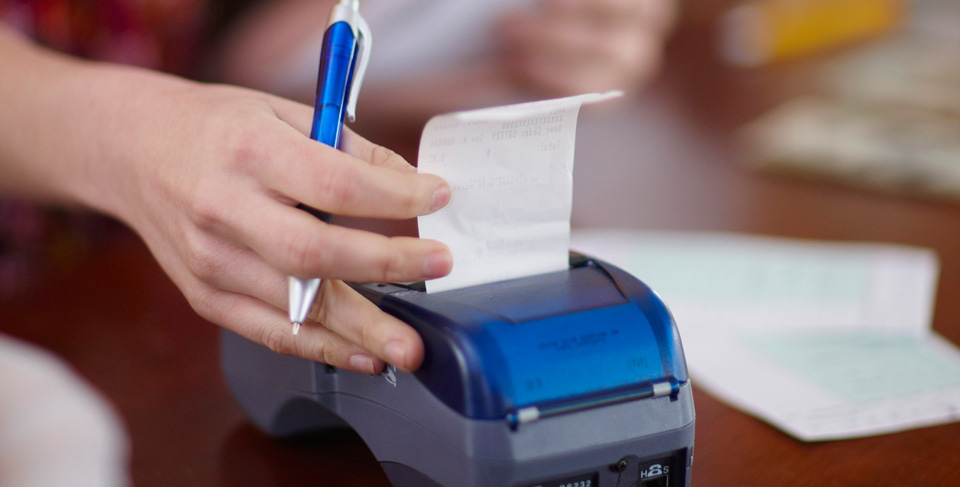 Everyday you use them to print receipts for your customers but connected printers can also form a vital link between your POS system, kitchen, bar and front of house.
What are the differences between Impact and Thermal Printers?
The biggest difference is the way that they print.
Thermal printers are fast and quiet. They don't use traditional ink and toner, instead they use a heat generating thermal head in partnership with special thermal paper that has been coated to be responsive to heat. When the thermal head makes contact with the thermal paper roll it uses the heat to creates a printed docket. Thermal printers have become extremely popular in recent years and are the most cost effective option to buy. See our range here: http://www.pospaper.com.au/thermal-printers/
Impact printers, sometimes known as dot matrix printers have a print head covered in pins. They use a more traditional ink ribbon to form letters by making tiny dots on bond paper. Most models work with printer ribbons that are black and red and some can print logo's and graphics. Impact printers can print in one, two or three ply so are perfect for specific use such as in kitchens where multiple copies of the docket are required. See our range here: http://www.pospaper.com.au/impact-receipt-printers/
Is thermal or Impact better?
The best printer for you depends on how and where you will be using it.
If you are printing customer receipts and credit card transaction dockets then a thermal printer may be the best choice. Thermal printers are about 7 times quicker that impact printers and much quieter.
However if you are using the printer in a kitchen for your kitchen staff to pick up orders then an impact printer would be a better choice. They are slower and noisier however the paper they use is more suited to the hot humid environment in a professional kitchen as it is not heat sensitive plus there is the option for two or three ply dockets.
Price is also a factor in choosing the best printer for you - sometimes the capability you originally are seeking may not be worth the financial outlay.
While most receipt printers are universal, before choosing one you do need to check your POS system and make sure that they are compatible. Check what interface your system has - RS-232 serial, parallel or USB and make sure you have enough spare ports to connect them.
What are the best brands?
At POSPaper we are always assessing the best models and brands so you can buy with confidence. We stock and recommend Epson, Zebra and Honeywell as high quality and reliable brands with a range of both thermal and impact models to work with your POS System and suit the features you require. If there is a model you are after that you can't find in our store give us a call and we will do our best to source it for you.
How many printers do we need?
Each business is different and some businesses are happy to get by with one or two printers, however your restaurant's size, turnover or layout might mean that a printer at each food and beverage station makes more sense. That way each station gets the order ticket they need to serve your customers in the most efficient and accurate way - the bar gets the drinks order, the dessert order goes to the pastry chef etc. Additionally you will need a printer for each payment processing station or cash register.
Are there ongoing costs?
Impact printers require the purchase of ink printer ribbons where thermal printers do not require this. That said, printer ribbons are relatively inexpensive and it is easy to carry several in stock see our range here http://www.pospaper.com.au/printer-ribbons-1/
Thermal printers have fewer moving parts so in theory may be more reliable, however this also means that they are harder to repair and if something goes wrong it is more likely you will need to replace the whole printer.
Still not sure which is right for you?

Talk to your POS provider, have a look through the printers on our website here http://www.pospaper.com.au/printers/ or get in touch and we will help you decide.
---
Leave a comment