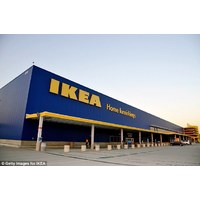 Waiting for the day you can shop online at Ikea? They've just launched an online store in Australia!
Author: POSPaper Date Posted: 7 December 2016
If you live anywhere outside the City CBD, you would know what it's like to spend a whole day in Ikea, packing in as much stuff as possible so you only have to make the trip once a year.
This could soon be a thing of the past, thanks to the unveiling of Ikea's new online store in Australia.
We've all been waiting for Ikea to launch an online store, however for the time being it's only available to Tasmanians, who are the only state who don't have an Ikea store.
Currently the online store is operating as a 'Click and Collect' option, so those who buy online can pick up their products from two locations in Tasmania at their own preferred time. This service allows customers to track their order and pick it up when it's convenient.
So the question is when can I buy Ikea products online? ACT is next in line for access to the Ikea online store, with plans to roll it out at the end of this month. While there is no date set for the roll out Australia wide, it is in Ikeas 3-4 year sales plan.
Ikea is preparing to ramp up their sales, hoping the webstore eventually takes over to become the brands largest single store, as it has abroad.
With a webstore more products and services will be available and it means less travelling for those dedicated Ikea lovers in rural areas!
---
Leave a comment