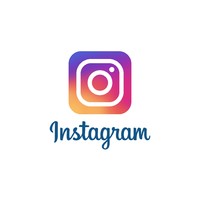 Want to shop directly through social media posts? Instagram set to add 'Shop Now' button!
Author: POSPaper Date Posted: 28 November 2016
Instagram is busy developing new software on it's app so that brands can add 'shop' tags in their photos.
This new feature will enable customers browsing Instagram to shop directly from posts, thus introducing a new wave of online shopping on social media.
Facebook, Twitter and Pinterest have all commenced some variation of the 'Buy Button' on their platforms in the last few years because of growing feedback from consumers to buy straight from posts.
From next week Instagram is trialling the 'Shoppable' photos, with 20 US retailers road- testing the new software. The 'Shoppable' photos or posts will include tags on items in the photo that when tapped will reveal prices and links to buy them.
The new feature on Instagram could spell huge potential for increased sales for retailers. Not only is Instagram used by millions everyday to post photos, but it's become a huge inspiration source for fashion, beauty, home and interior and food inspirations.
When a consumer falls in love with a visually aesthetic post, there is now an easier way to find out what the products are in that photo and to buy them straight away. The new software was developed to enable an easier shopping experience for buyers to purchase the products they see on Instagram and love!
Currently a lot of retailers use a 'Shop Instagram Feed' style where customers find the post they liked, and can then buy the products in that post. The new software cuts out a lot of this leg work and means customers can make instant purchases, rather than spending time finding the post.
Currently the software will only be available to a select few in the US, until it's been trialled to see if it will work seamlessly before a global roll-out.
Instagram's new software is set to be a major game changer in our shopping and consumer behaviour.
---
Leave a comment