What do plain paper, printer paper, writing paper and stationary paper all have in common?
They're all just fancy words for Bond Paper.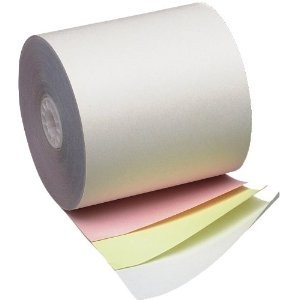 Bond Paper is usually of a high fibre content making it extremely durable for office and stationary use.
Its quality is what makes it so popular for all types of printing and business needs.
When looking at point of sale supplies Bond Paper Rolls are regularly used in three different forms:
Single, Dual and Triple Ply, which are suitable for impact receipt printers, making them hugely popular in hospitality and retail workplaces.
Bond Paper Rolls are only suitable for printers that require a printer ribbon.
Bond Paper rolls are essential to businesses that require multiple copies of the same receipts, which is where the variation in single, dual and triple makes a huge difference.
At POSPaper we stock high quality single, dual and triple bond paper rolls for all your printing and point of sale needs.
---
Leave a comment