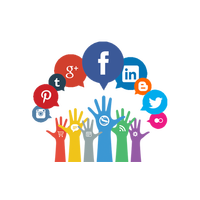 These Are The Social Media Trends You Need To Know in 2016
Author: POSPaper Date Posted: 24 August 2016
Social Media is constantly changing, with new apps released every minute, it's hard to stay on top of the latest trends and more importantly the demands of our consumers.
This infographic, courtesy of Hootsuite encapsulates all things social media in 2016, as well as how we can tap into our customers behaviours.
See if your business utilises it's social media to it's full potential!
---
Leave a comment